. Wake Up with Make Up: A huge time saver in the morning while getting ready for work and/or appointments.
2. Eyes That Stand Out: Define the lash line and eyes. Apply your mascara and you're ready to go.
3. Frame Your Eyes…...For Good: Enchancement of sparse eyebrows, uneven brows or no brows at all. Have you over-tweezed your brows and the hair just won't grow back anymore? Throw away your eyebrow pencil or powder because your SofTap permanent makeup eyebrows are here to stay.
4. Fresh All Day: No more makeup smudges or runs, especially for active lifestyles. You are looking good all day long with SofTap permanent makeup (nightime too.).
5. Be Done with Squinting in the Mirror: No more problems in applying makeup because of poor close-up vision. You are good to go!
6. Luscious Lips Improved definition for thin and uneven lips: With your SofTap permanent makeup you now have perfect symmetry of your lip line. Your lips look fuller, too, with the the entire lip filled in.
7. Beauty 24/7:
A boost to your self-esteem by knowing that you are always looking good. Whether you are at a party or grocery shopping, your SofTap permanent makeup keeps your makeup looking fresh.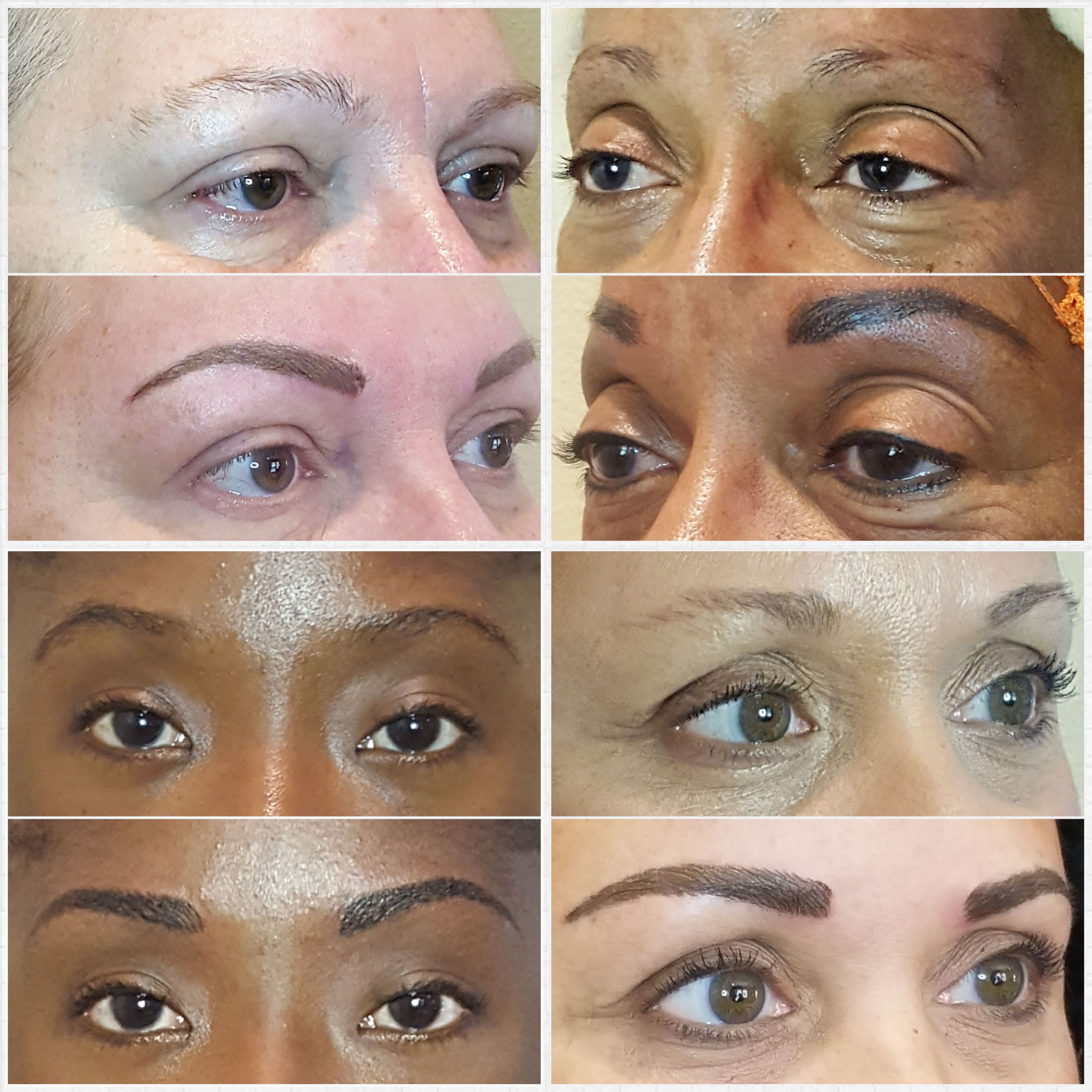 Call for a Complimentary Consultation to meet Linda to discuss your permanent makeup needs.