Benefits of ilike O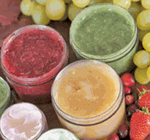 rganic Skin Care Exfoliators
Exfoliation brings vibrancy and smoothness to the skin. Regular exfoliation removes the build-up of surface dead skin cells and allows better absorption of other skin care products. Exfoliation unplugs pores and makes skin clear and even. For mature skin, exfoliation helps remove dry flakes, revive fatigued skin and reduce fine lines.


* Herbal ingredients grown in certified organic fields
* Harvested by hand to ensure delicate plant structures are not damaged
* Fruits, vegetables, and herbs converted into pulps to retain the full concentration and power from the plants.
* Cold processed to maintain the effectiveness of the ingredients
* Infused with subterranean thermal spring water rich in minerals for healing dry skin.