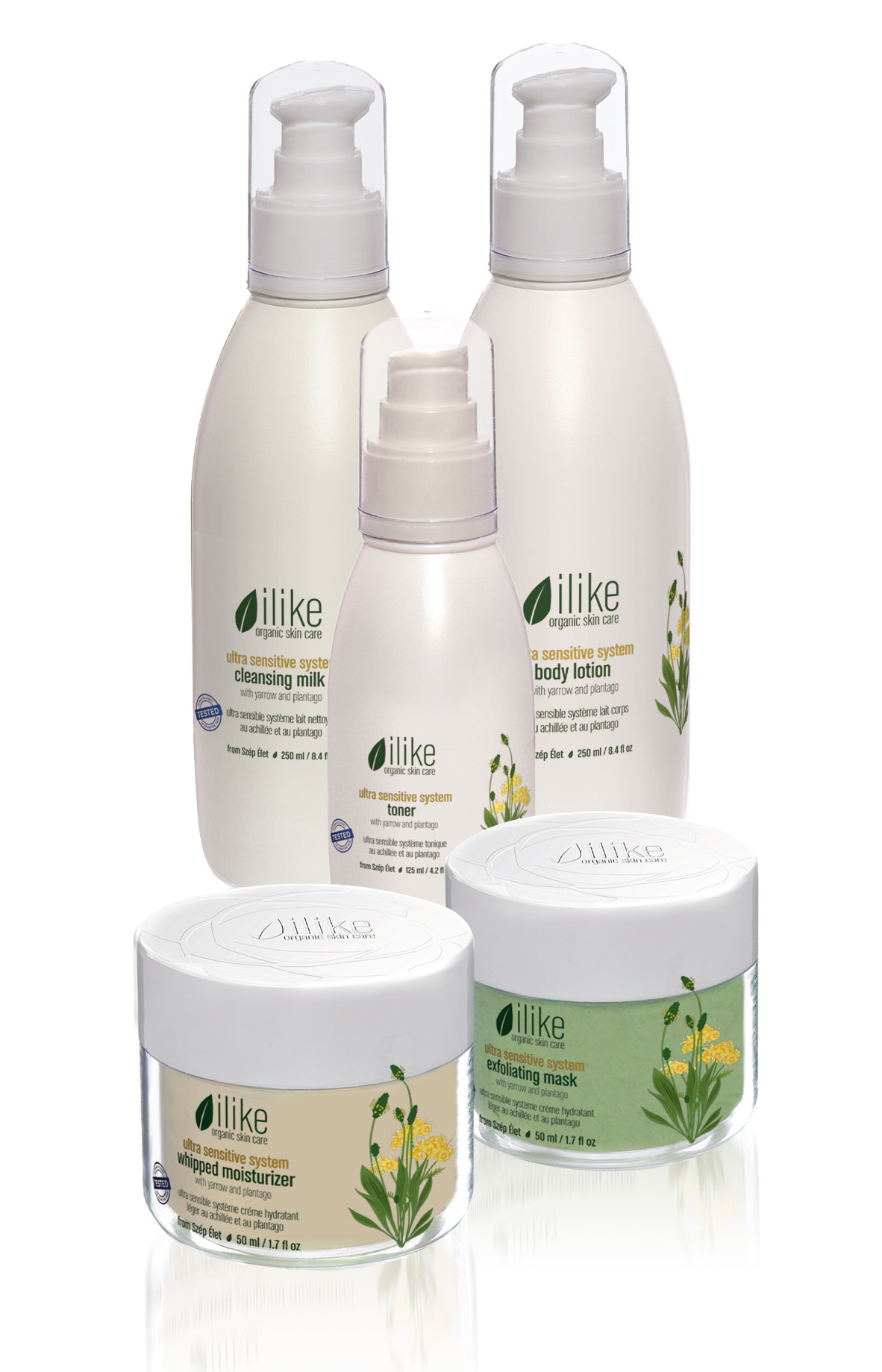 40% of Americans report some form of sensitivity -- acne, rosacea, contact dermatitis, burning, itching, etc. The common issue with all of these skin conditions is inflammation.
The new ilike organic skin care Ultra Sensitive System is a group of essential oil free and BDIH certified organic products with key ingredients Yarrow and Plantago that provide highly anti-inflammatory, calming, soothing and vitalizing solutions. The third key ingredient Grapeseed supplies and strengthens the skin with powerful antioxidants.
ilike Organic Skin Care products have received the BDIH certificate and the Hungarian organic certification. These two certificates - along with the ISO 9001:2001 quality control certification, the highest international standard available - guarantee that the customer will receive the required 95% certified organic ingredients in each skincare product.
Restore and balance your skin with the world's finest quality organic face and body care products:
* Herbal ingredients grown in certified organic fields
* Harvested by hand to ensure delicate plant structures are not damaged
* Fruits, vegetables, and herbs converted into pulps to retain the full concentration and power from the plants.
* Cold processed to maintain the effectiveness of the ingredients
* Infused with subterranean thermal spring water rich in minerals for healing dry skin.