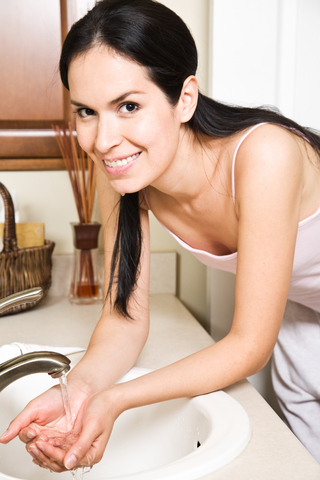 It's Easy as One-Two-Three: Morning and Evening Skincare
1. CLEANSE
~ Morning cleansing/toning so you skin is fresh and clean to start your day.
~ Evening cleansing before bedtime to remove the day's makeup, dust and pollution. Crucial for preparing skin for nighttime treatment and moisturizer.
2. TREAT
Repair your skin with an anti aging serum, gel or cream.
3. MOISTURIZE
Replenish your skin cells day and night. Daytime moisturizer must include a SPF 15 or higher to protect skin from the damaging rays of the sun. Nighttime moisturizer is a richer cream to rejuvanate the skin cells during your beauty sleep.
Catagories: